WHO WRITES A STORY ON THE FARM - OUR FARM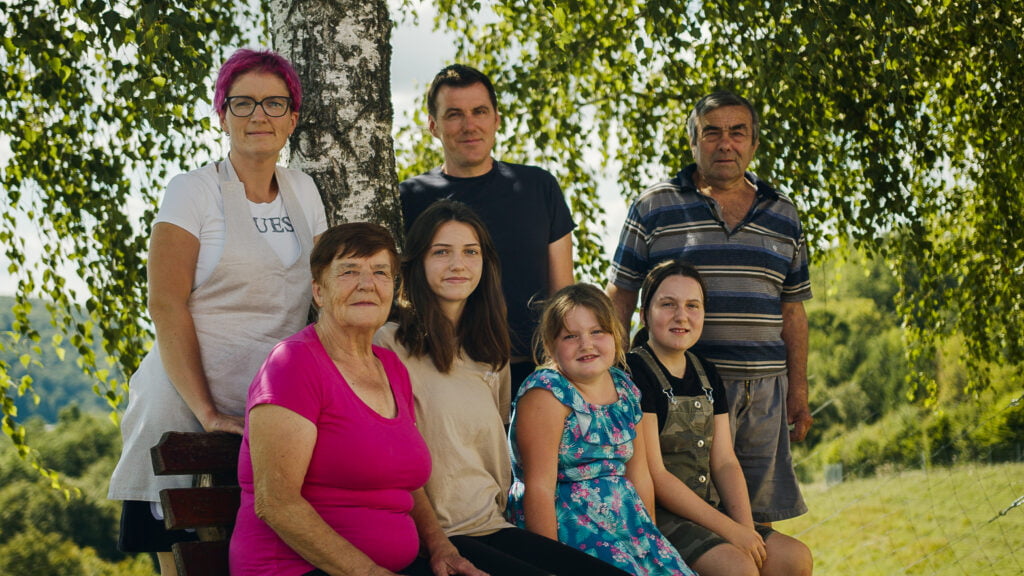 author Mitja Kobal, Karata film
author Mitja Kobal, Karata film
We live and create three generations for you on the farm: grandfather Vinko, grandmother Emica, master David and his wife Tina and three lovely girls Zala, Hana and Lara.
There are also quite a few animals on the farm. We have CHICKENSwho diligently lay eggs, PIGS, DUCKS, CATS and HAKES Strawberry and Pauli, who let the children sit on their backs and ride them around the yard if they are, of course, in the mood.
We must not forget our Neli (pony), who is always happy if the children offer her a treat.
However, because our farm is also surrounded by steep slopes, we fenced off part of the pastures and instead of mowing by hand, they now eat grass DAMJAKI - in our opinion PIKE and PIKOTI.
We place great emphasis on sustainability, so we grow a lot of vegetables, fruits and meat products on the farm. However, we try to buy the rest from local providers, who also try to make their products high quality. This way we make sure that the food (if we don't grow it at home) doesn't travel countless kilometers.
We also care about the environment - WE ARE LUCKY THAT THE WATER FLOWING FROM THE TAP IS DRINKING, so we use glasses and thus help reduce waste.